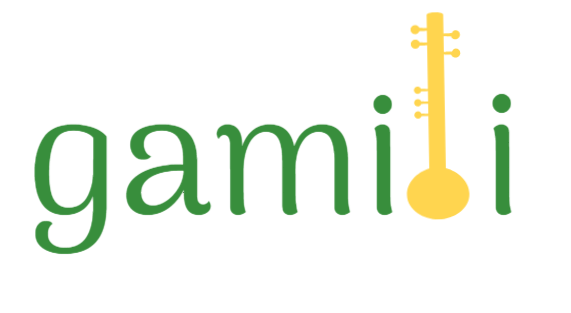 What
Gamidi is an open source project for carnatic music notation with support for gamakas.
Why
Our primary motivation is to explore the underlying technologies - JavaFX & MIDI. The ancillary motivations are to explore notation systems in carnatic music.
Note: There have been several earlier efforts to notate Gamakas in carnatic music, particularly the fantastic work from AMS Easy Methods & Gaayaka Software. To be honest, we were not fully aware of these efforts until after starting our project. We look at our work as inspired extensions of these earlier works, and not as a negation of these previous works. We are also very inspired by musescore, the staff notation program.
How
Our approach is to allow selection of a particular gamaka for every swara - while showing a visual of the selected gamaka.
Here is our list of currently supported Gamakas: Supported Gamakas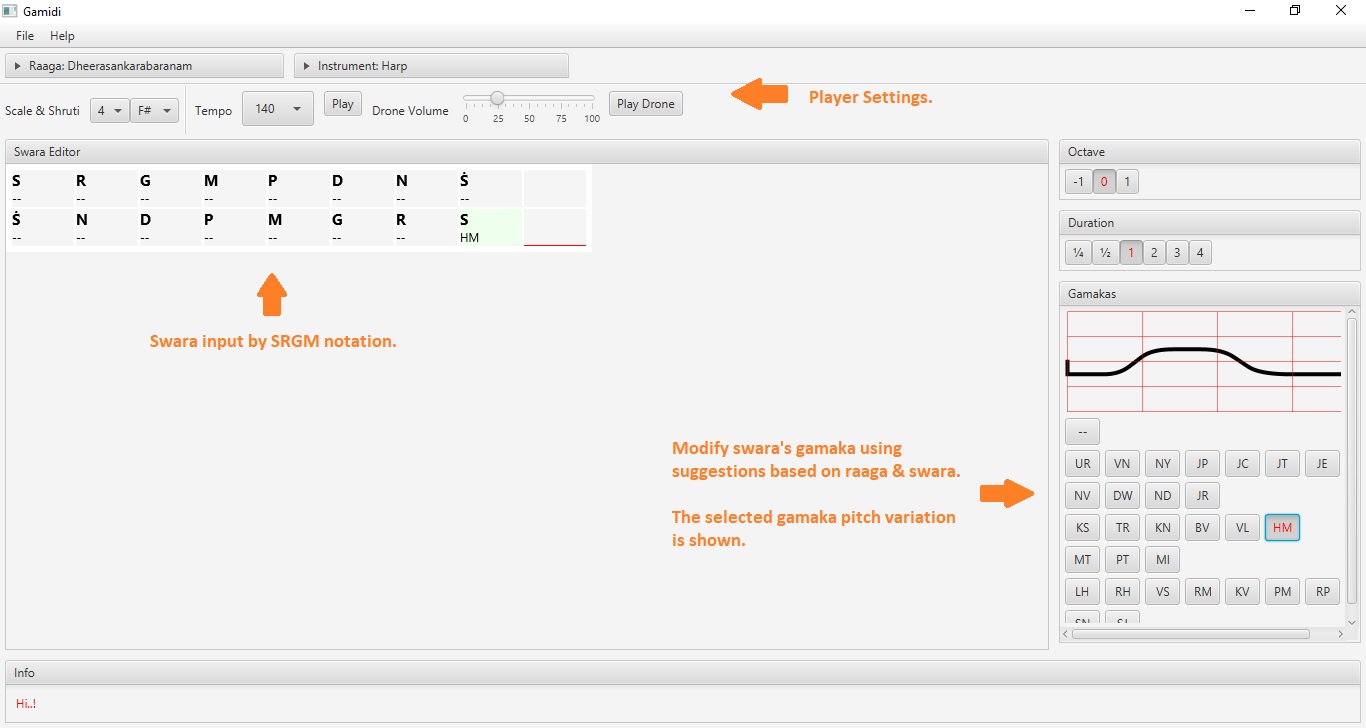 Current State
We started the project in December 2017. The project is still in alpha development stage. We plan on building a new release every 2 weeks with new gamakas or other features added. We are eager to accept any feature requests, comments & general advice. We need a lot of help in formalization of gamakas and help with fully understanding earlier works. Please contribute by using the issue tracker.
Here is our issues tracker: BitBucket Gamidi Tracker.

Here is our latest release notes: